INNER CRUISE/
EARTH FLYBY
WHY FLY BY?
When a spacecraft flies near a planet, both objects feel each other's gravitational pull. But because a spacecraft is so much smaller, it feels a big tug while the massive planet hardly feels a thing. During the Earth flyby, called a gravity assist, Juno steals a tiny bit of our planet's enormous momentum in its orbit around the sun, giving the spacecraft enough energy to reach beyond the asteroid belt and travel all the way to Jupiter.
When Juno launched, there was not an available rocket powerful enough to send such a heavy spacecraft directly Jupiter, so the flyby maneuver is an essential part of the mission. The Atlas V rocket provided half of the boost Juno needs to reach Jupiter, and the Earth flyby provides the rest. It's the energy of an extra rocket launch, without the extra rocket.
The flyby is also important because it acts as a rehearsal for the Juno team to test the instruments and practice certain operations at Earth before the real thing at Jupiter. After its brief visit, Juno will cruise for three more years, receiving routine checkup calls from engineers. The spacecraft will report its health status at least once a week and engineers will turn on and test its science instruments at least once a year.
During its flyby rendezvous, Juno will spend about 20 minutes within Earth's shadow – the only eclipse Juno ever experiences after launch. At closest approach, the spacecraft will come within 350 miles (560 kilometers) of Earth's surface.
Interact with the hotspots below to learn more.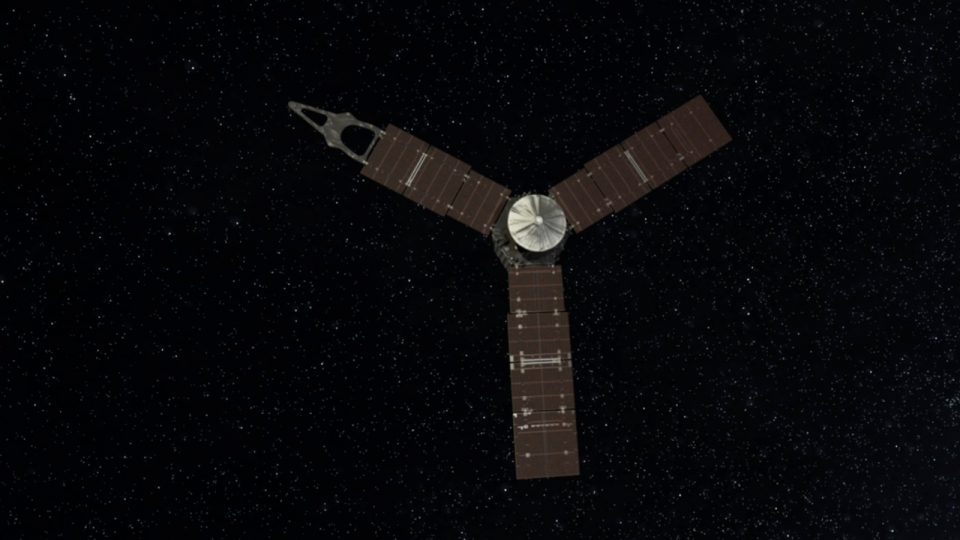 s
Orbit